Wedding planners in Latin America
Who we are: we are dedicated to preparing buffet'sy cakes for any occasion. We have 12 years experience using our creativity and good taste. .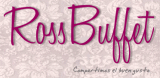 Who we are:
We are dedicated to preparing Buffet'sy Cakes for any occasion. We have 12 years experience using our creativity and good taste.
We believe that the most important in our work is innovation.
Mission:
Satisfy customer needs with a strong commitment to providing the highest standards of quality and professionalism, competitive prices that allow for growth, maintaining a pleasant work environment, clean,
More...
Specialists in organization of all type of social events, structuring and installation of architectonic awnings, scenes, estrados, tracks of dance.
Buffets and catering in América Latina
We sell peeled or baked turkey or stuffing to make customer happy meals , menus , event parties. ...
Conference and event organizing in América Latina
We can offer you the most comprehensive services for all types of advertising corporate family event: Animated children's parties, face paint, batucada, crazy hours,...
Kids parties in América Latina
You are looking for the ideal for your son colony? You found it! we offer a variety of activities for your child! - Outdoor games ...
Show of ten full songs, four members, professionals, charro, hats, extensive repertoire, dance show and show of Juan Gabriel, dedications. For the entire metropolitan area and its surroundings. 0414-4921169
We work in the areas of Caracas and its environs, now the group is made up of four musicians all professionals (Guitarron, Viuela, Gitarra, Tompeta), all sing and perform the animation of
More...
We carry all types of floral arrangements, memories of baptisms, weddings, xv years, children's parties and birthdays, confectioners for children's parties, gifts and souvenirs of all kinds for celebrations and special occasions.
Professional makeup for brides and special events. My Instragram is makeupbyo.p
Mariachi bands in América Latina
Professional, precise mariachi, and impeccably uniformed, preciosw comfortable and the best repertoire, isponibles the 24 hours all the year, inside and outside Spain....
Photographs and footage in América Latina
Filming and photography service professionals for all social events editing, titling, special effects and everything to do with the videos delivered to bluray and dvd. ...
We are dedicated to the organization and decorations for corporate events, social, among others.
Serviço of sonorização, Iluminação track and decorative Castelao, Data Show to festas and sociais events and corporate casamentos, 15 years and festas infantis.
Nuestras Páginas Amarillas en Español
Les invitamos visitar también: