Wedding planners in Latin America
Who we are: we are dedicated to preparing buffet'sy cakes for any occasion. We have 12 years experience using our creativity and good taste. .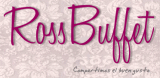 Who we are:
We are dedicated to preparing Buffet'sy Cakes for any occasion. We have 12 years experience using our creativity and good taste.
We believe that the most important in our work is innovation.
Mission:
Satisfy customer needs with a strong commitment to providing the highest standards of quality and professionalism, competitive prices that allow for growth, maintaining a pleasant work environment, clean,
More...
Specialists in organization of all type of social events, structuring and installation of architectonic awnings, scenes, estrados, tracks of dance.
Buffets and catering in América Latina
http://www.fiestaza.com/guide/buffets_catering.htm
Somos consultores de marketing, organización de eventos y servicios musicales, asimismo, confección de tortas, alquiler de equipos de sonido, luces inteligentes, ritmicas, efectos especiales, toldos...
Conference and event organizing in América Latina
Company industrial food service and event planning. Events, weddings, baptisms, graduations, we also offer industrial food service companies, coffee breaks, refreshments, lunch, we offer assembly,...
Cheap delicious menus for events weddings, 15 years, graduations, meetings etc.

If you are looking to rent or buy a suit in the Mendoza we are the only recommended option! Li baffi advise you personally so you can find the suit that best suits the event you attend. Making sure thus always be with the latest fashion trends! Do not hesitate and ask any questions you have!
Kids parties in América Latina
http://www.fiestaza.com/guide/kids_parties.htm
We filmed, we photographed all social events, HD quality, encourage children's events, puppet show, magic show, characters, face painting, music, sound. ...
Guía de trabajo y empleos en América Latina - GuiaTrabajo.com
http://www.guiatrabajo.com
Encuentra trabajo o personal en América Latina. Anuncios gratuitos con curriculum.
Rent chairs and tables. For chocolate fountains, arches of balloons and flowers, local decoration, weddings, quinceanera, for the dead. Free consultation. Wedding cakes with fountain, banquets and more. CALL will be a pleasure
Attend weddings in Cartagena Colombia on the beach in the Bastions with food and beverage services and comprehensive hotel services and city tours and transportation Oscar Mahecha.
Wedding planner. legal company RUT 79279746 natural person
chef sena 33 years of service.
Costaflor is a company dedicated to the distribution wholesale and retail of all that is flower.
Ohflowers by costaflor is our brand of flower arrangements, so we help you organize your event.
We have professional and consulting for better care.
Fotografías y filmaciones en los Estados Unidos - AmarillasEstadosUnidos.com
Servicios de fotografía y vídeo profesional, para empresas, medios de comunicación, organizaciones sin fines de lucro y particulares....
Mariachi bands in América Latina
http://www.fiestaza.com/guide/mariachi_bands.htm
Our great team of musicians invites you to celebrate all your special events company mariachi, Dare to surprise your guests with a beautiful serenade, mariachis...
Hall surrounded by beautiful gardens festivities in Texcoco for events such as weddings, XV years, cocktail parties, christenings, corporate events, integration, retreats, lectures, exhibitions, rest and more. We have extensive green areas, lounge and conference rooms with queen beds and a separate bathroom, swimming pool, fire pit area, kitchen.
Our services:
- Room for weddings or any other event.
- Large gardens.
- Chapel
More...
We offer all kinds of events quinceanera parties marriages and baptisms in Santo Domingo call today
Nuestras Páginas Amarillas en Español
Les invitamos visitar también: