Photographs and footage in Latin America
Now in oruro for your moments unforgettable, company events: exclusive j studios offers you the following services: - video filming - photography - copy dvd and.
Now in Oruro
For your moments unforgettable, company events: exclusive J Studios offers you the following services:
- Video filming
- Photography
- Copy DVD and printing
- Amplification
- Mariachi
- Electronic Group
- Barman's and garzones
- Chef and kitchen
- Security
- Decoration and manteleria
We filmed, we photographed all social events, HD quality, encourage children's events, puppet show, magic show, characters, face painting, music, sound.
Kids parties in América Latina
Company of infantile events with ample experience in infantile spectacles, directed by withdrawn of the national school superior of dramatic art, a style different in...
We all kind of film in digital, we have high quality equipment and the most suitable for your events cover social events such as weddings, baptisms, fifteen, parties, anniversaries, baby shower, crazy hour, serenades. Also we cover business events such as seminars, workshops, conferences, virtual courses for You Tube videos, product presentations. We have qualified and experienced staff that makes
More...
You quote and we will supply them.
Professional Audio, DJ's, intelligent lights, effects, lasers, cannon follower, crazy hours, cotillion, filming, photography, chicotecas, children's shows, and all you need to make your party unforgettable.
Wedding planners in América Latina
Rental old for weddings, 15 years, special events adorned with ties and uniformed chauffeur with car driver beanie. limousines, convertibles brands: Packard, Cadillac, Buick and...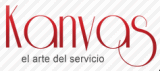 We plan and / or coordinate activities weddings, teenagers, anniversaries, parties, proms and corporate events. we offer the expertise and professionalism of photographers, videographers, event catering, photobooth, decoration, holiday and everything needed to make your business a success.
We are dedicated to recording videos, for weddings, sweet sixteen, first communions or any special event for you, extensive experience, also in photography studio sessions, all with 100% digital professional team hd.
Photographers in América Latina
We tell stories that are born of your emotions. Welcome to a professional photography experience based on you, your family, your personality and the love...
Buffets and catering in América Latina
Buffet services, events, banquets, parties, 15 years, weddings, baptisms, first communions, corporate events, among others. ...
Professional Photography and filming in traditional album or photobook hd with disk backup box canvas banners outside firms or romantic clips or type scripted modelage.
Video services and photography with digital cameras: promotions, parties, seminars, etc.
Nuestras Páginas Amarillas en Español
Les invitamos visitar también: