Limousines in Latin America
Modern limosinas, romantic carcochitas, exclusive service; weddings, 15 years, graduations, goodbyes, airport.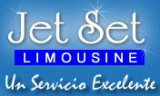 Modern limosinas, romantic carcochitas, exclusive service; weddings, 15 years, graduations, goodbyes, airport.
Rent-Limousines Argentine
Rental cars in América Latina
It is the first company in the department of Beni headquartered in the city of Trinidad, which specializes in renting vehicles with four wheels, we...
Organization, design and coordination of weddings and events in Lima
Lima Peru. - Lima - Peru
Rpte: Jeaneth de Alvarez.
Av Jose Prado 182 ofc 205 Miraflores
Echo Limousine provides Chicago limo and car services for corporate and airport travel alike. Our sedans, stretch limo, Hummer and limo party buses are available for all Chicago downtown locations.
Taxi services in América Latina
taxi service 24 hours to the whole region in modern and comfortable units have permission and experience in transfers to Argentina, Brazil, Chile, Bolivia and...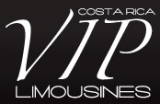 The best option in transports of luxury in Costa Rica, we have the best and but long limosinas of the country.
If a limosina for a wedding, quincea?os, birthday, anniversary, tour of bars, goodbye as a single person or any other occasion wish to rent /alquilar, we are the best option.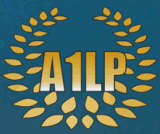 It is a company dedicated to rent limousines class, our fleet is 100% American (built in the U.S.) model lincoln towncar brand are the longest, modern, exclusive and luxurious in peru the only ones with 3 side doors and so the best. the goal we have is to provide the best service you deserve and expect when you need it.
Company dedicated for the attention of weddings, 15 years and all special event with cars of collection, vehicles thrown by horses, also sale, rent and preparation of commercial vehicles for and special events.
Private transport in América Latina
We are a serious, honest and responsible company, with security; conditioned; transport is provided to all of Central America except Belize and Panama. Transport with...
Wedding planners in América Latina
http://www.fiestaza.com/guide/wedding_planners.htm
Mshows is a music company dedicated to producing shows for events, shows for parties, shows for corporate events, receptions, weddings and celebrations of all kinds,...
Rent of cars and limosina with driver for transfers, toures, for hours or days available by day and night, in the city of Bogota and its environs. Also calls remises, our services are executed with luxury vehicles, last model and bilingual professional conductors, especially enabled.
Nuestras Páginas Amarillas en Español
Les invitamos visitar también: