Kids parties in Latin America
Who we are: we are dedicated to preparing buffet'sy cakes for any occasion. We have 12 years experience using our creativity and good taste. .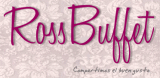 Who we are:
We are dedicated to preparing Buffet'sy Cakes for any occasion. We have 12 years experience using our creativity and good taste.
We believe that the most important in our work is innovation.
Mission:
Satisfy customer needs with a strong commitment to providing the highest standards of quality and professionalism, competitive prices that allow for growth, maintaining a pleasant work environment, clean,
More...

Rent of deformantes mirrors for infantile celebrations. They are laughed to outbursts of laughter.
Clowns and party animation in América Latina
Agency clowns for children's parties hired jumps jumps, sound, cotton candy machines , popcorn- machine , clown face painting etc . ...
Rental of inflatable structures of all kinds. inflatable games, inflatable tents, inflatable tents, inflatable kiosks and inflatable domes. We also have inflatable advertising support in various ways.
Payacito Canuchito
Specialists in children's show make your unforgettable event
Magic Live
Smoke bubbles intelligent lights
Globomania
Music
Guaranteed magic show.
A show first.
Acts with doves, rabbits, ducks and more. Also juggling fire and many more
Buffets and catering in América Latina
Cheap delicious menus for events weddings, 15 years, graduations, meetings etc. ...
Conference and event organizing in América Latina
Decorations and custom designs based Glos, diversity of style. Quote without obligation . We adapt to your budget. We conducted from logistics to production of...
Club Colorin clowns, TV., Jumping, audiovisual, treats all kinds of events. our office is located in Tegucigalpa and travel to anywhere in Honduras to make any event with professional equipment and professional artists for events can search the facebook, as colorin club we are here to serve with prices accessible to all. we have experience in all kinds of events
More...
Show with professional clowns, Pinta faces with a variety of drawings, bouncy with cute designs, popcorn, cotton candy, sound, karaoke, etc.
We filmed, we photographed all social events, HD quality, encourage children's events, puppet show, magic show, characters, face painting, music, sound.
Goodies for children's parties in América Latina
We offer items for parties of all kinds, children's carnivals, business, confectionery, imported chocolate, decorated with balloons. ...
Sound equipment rental in América Latina
We specialize in equipment rental good quality sound for weddings christenings etc. parties . ...

Livoz productions it offers for you, animation, directed recreation, puppet shows and crazy hour, rent sound and lighting, organization and logistics for all kinds of events; BTL advertising for any commercial business, minitk`s. We attend all events: children's parties, 15 years, weddings, graduations, conventions, business meetings and more.
Give us the opportunity to serve you, advise you according to your budget
More...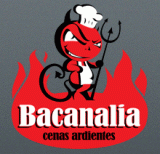 Event organization djs, bands, singers, dancers, clowns, dance groups, magicians, also offer rental of audio equipment, effects, lighting, furniture, events, catering services.
Nuestras Páginas Amarillas en Español
Les invitamos visitar también: