Kids parties in Latin America
Rent of deformantes mirrors for infantile celebrations. They are laughed to outbursts of laughter.

Rent of deformantes mirrors for infantile celebrations. They are laughed to outbursts of laughter.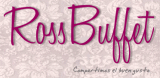 Who we are:
We are dedicated to preparing Buffet'sy Cakes for any occasion. We have 12 years experience using our creativity and good taste.
We believe that the most important in our work is innovation.
Mission:
Satisfy customer needs with a strong commitment to providing the highest standards of quality and professionalism, competitive prices that allow for growth, maintaining a pleasant work environment, clean,
More...
Clowns and party animation in América Latina
We face painting course consists of five classes includes materials and certificate reprint. ...
Show of ten full songs, four members, professionals, charro, hats, extensive repertoire, dance show and show of Juan Gabriel, dedications. For the entire metropolitan area and its surroundings. 0414-4921169
We work in the areas of Caracas and its environs, now the group is made up of four musicians all professionals (Guitarron, Viuela, Gitarra, Tompeta), all sing and perform the animation of
More...
Show with professional clowns, Pinta faces with a variety of drawings, bouncy with cute designs, popcorn, cotton candy, sound, karaoke, etc.
Guaranteed magic show.
A show first.
Acts with doves, rabbits, ducks and more. Also juggling fire and many more
Buffets and catering in América Latina
Companies, individuals, families, schools, mass. not raise costs on transportation, here we have furniture, tents and necessary parts for your organization. have experience and domestic...
We all kind of film in digital, we have high quality equipment and the most suitable for your events cover social events such as weddings, baptisms, fifteen, parties, anniversaries, baby shower, crazy hour, serenades. Also we cover business events such as seminars, workshops, conferences, virtual courses for You Tube videos, product presentations. We have qualified and experienced staff that makes
More...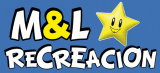 We organize the best and most complete infant and business events with quality and compliance you need are a company that has over 10 years organizing children's parties inside and outside the city
We are the largest company in Latin America in organizing events (children, business and social). Celebration and promotional products
Guía de trabajo y empleos en América Latina - GuiaTrabajo.com
http://www.guiatrabajo.com
Encuentra trabajo o personal en América Latina. Anuncios gratuitos con curriculum.
Conference and event organizing in América Latina
Design, manufacture, stands, displays, pavilions, boxes of light. - Sale of materials for its manufacture. System octanorm, principle and octamex. - (posts, stringers, plates and...
Rent bounce houses, inflatable frills, pop corn, cotton, nachos, canoes and more.

Recommended for birthday, baptism, presentation, first communion. Diversion for all the ages in a magical show, with surprising acts when appearing and disappearing objects. - musical and interactive. - duration: 50 minutes to one hour. - equipment of audio for 200 people. - two attending men, a attending woman and the magician. - like special gift for celebrated (a) a
More...
Nuestras Páginas Amarillas en Español
Les invitamos visitar también: