Kids parties in Latin America
Who we are: we are dedicated to preparing buffet'sy cakes for any occasion. We have 12 years experience using our creativity and good taste. .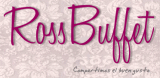 Who we are:
We are dedicated to preparing Buffet'sy Cakes for any occasion. We have 12 years experience using our creativity and good taste.
We believe that the most important in our work is innovation.
Mission:
Satisfy customer needs with a strong commitment to providing the highest standards of quality and professionalism, competitive prices that allow for growth, maintaining a pleasant work environment, clean,
More...

Rent of deformantes mirrors for infantile celebrations. They are laughed to outbursts of laughter.
Payasos y hora loca en los Estados Unidos - AmarillasEstadosUnidos.com
Somos marife eventos infantiles y te ofrecemos lo mejor en show infantil, contamos con un gran staff de payasos, animadoras, bailarinas, muñecos de todos los...
Buffets and catering in América Latina
http://www.fiestaza.com/guide/buffets_catering.htm
We are a formal, serious, responsible company, with 25 years of experience, in the organization of marriages, 15 years, weddings, graduations, congresses and all activity...
We filmed, we photographed all social events, HD quality, encourage children's events, puppet show, magic show, characters, face painting, music, sound.
Guaranteed magic show.
A show first.
Acts with doves, rabbits, ducks and more. Also juggling fire and many more
This company is dedicated to craftsmanship, 100% personalized cakes and creative offer: cakes for all occasions, shots, shots jelly, assorted desserts.
Let us sweeten and give your special occasions and events with our authentic cupcakes.
Goodies for children's parties in América Latina
We offer for your party. Popcorn machines, cotton candy, chocolate fountain, hot dog, all the decorations, invitations and more. Make something special event in professional...
Conference and event organizing in América Latina
Ok events, dedicated to the heading of rent and sales service for events. Structural awnings, modern scenarios, lounge, elevated areas box, chairs, tables, Tabladillo. Dance...
Only child is once ... and that is why we offer an excellent service because we want to exceed your expectations. your child (a) spend an unforgettable birthday without this meaning a large expenditure of money.
So we offer:
- Best Animation.
- Puppet Show.
- Face Painting.
- Balloon twisting.
- Juggle.
- Service amplification.
And many other things! Call us or send us an WhatsApp for
More...
Animation and entertainment for parties !!
Serve 24 hours your simplest to the time of giving a musical detail solution, the real experts in serenades and shows for any type of event, on that day special surprise your loved one.
Sound equipment rental in América Latina
Audio service , photo service , video . rental of tents , stages . chairs and tables and chairs lining . ...
Guía de trabajo y empleos en América Latina - GuiaTrabajo.com
http://www.guiatrabajo.com
Encuentra trabajo o personal en América Latina. Anuncios gratuitos con curriculum.
Rental of furniture and bufett for all types of events
Payacito Canuchito
Specialists in children's show make your unforgettable event
Magic Live
Smoke bubbles intelligent lights
Globomania
Music
Nuestras Páginas Amarillas en Español
Les invitamos visitar también: